Craft Tech Cutting Tools Pvt. Ltd. is a company was established in year 2003-04 and registered under Indian Company Act 1956. The company is a specialized manufacturer and supplier of high quality Tungsten Carbide Rotary Burrs under the brand name CTCT made from the latest technology. CTCT make rotary burr cutters provide its tooling solution to its range customer from Foundry, Forging, Die casting units, Pump manufacturer, aerospace, automotive and ferrous and non-ferrous industries.
Our Technical Team is based on highly experience associates in tools manufacturing and our Sales and marketing team members equipped with wide knowledge of modern marketing skill and customer centric assistance. This combination has facilitated us establishing our self as one of the leading manufacturer of TUNGSTEN CARBIDE ROTARY BURR CUTTER in India.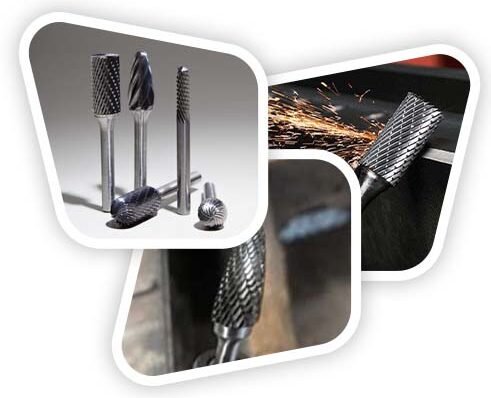 Carbide Burr manufacturing expertisE
Craft Tech management has more than 40 years of experience in producing and selling Rotary burrs. Starting from its mid level managers to the skilled labours, they are involved into the burr making process since more than 15 years.They are well trained and well adapted with both traditional method of tool making & the new age cutting tools technology and providing solutions to many industries.
Craft Tech has a well-defined Rotary Burr manufacturing process by lean and six sigma experts, which ensure the quality check at each machine levels and defect free product ready for delivery.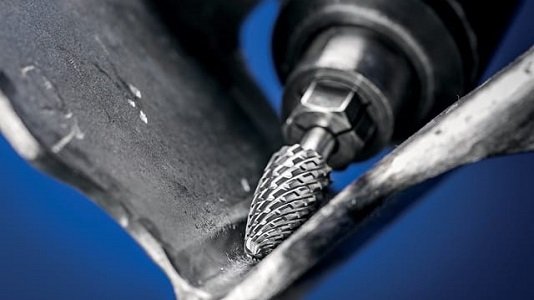 CRAFT TECH Rotary Burr Cutter are made out of k20 grade Carbide burr blanks come from certified and reputed vendors only. Apart From that CRAFT TECH ensures the quality of materials by conducting independent chemical and Physical testing at NABL certified Laboratory.
Brazing is a key point for the good quality carbide burr. CRAFT TECH uses sandwich silver brazing foil imported from reputed vendors of ITALY and USA.
Testing and Quality Control
Craft Tech has its own inhouse quality control and inspection team to ensure, each and every item coming out from production should match up to the standard.
Craft Tech is a well-defined brand and has its presence felt in Indian Market. With High quality packaging, it ensure the safety of the products, easy of carrying and storing and  distinctly differentiate from other brand.
WHY to opt for CRAFT TECH MAKE ROTARY BURR CUTTER
Market Value
Strong Brand presence in Indian market as a registered vendors with large scale PSU like - BHEL, HAL, Indian Railways, Défense Units, Ordinance factory, nuclear plants and many more.
Quality Product
High Quality product with Competitive pricing provide an edge over other competitor.
Fast & Secure Delivery
Fast and Secure Delivery through reputed serviced providers, selected base on their network coverage in different zone, which ensure easy monitoring, tracking and on time delivery at the doorstep.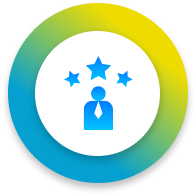 Best User Experience
Customer centric business approach provides best business experience to our dealers and customers. This helps increase in brand loyalty and decrease in customer accusation cost.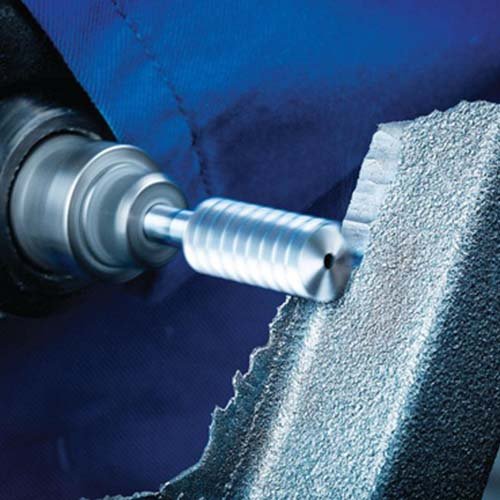 THE ONE STOP SOLUTION FOR ROTARY BURR CUTTER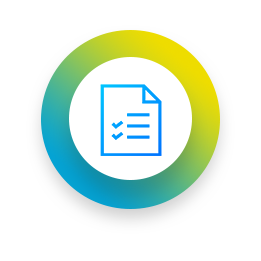 OUR OBJECTIVES
To provide a high quality cutting tools solution to our customer that keeps cost of manufacturing component parts low while meeting the rigid quality standards.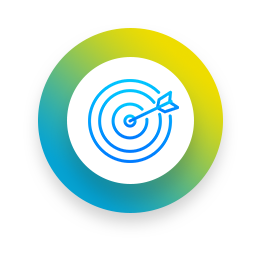 OUR MISSION
To bring an industrial revolution and be a proud association of "Make in India" campaign, which will accelerate the growth of our nation and encourage the generation to come.
OUR VALUE
To be committed to entrepreneurial spirit and honor individual values of our customers, venders, Associates and business partners and address their concern at our level best.